Join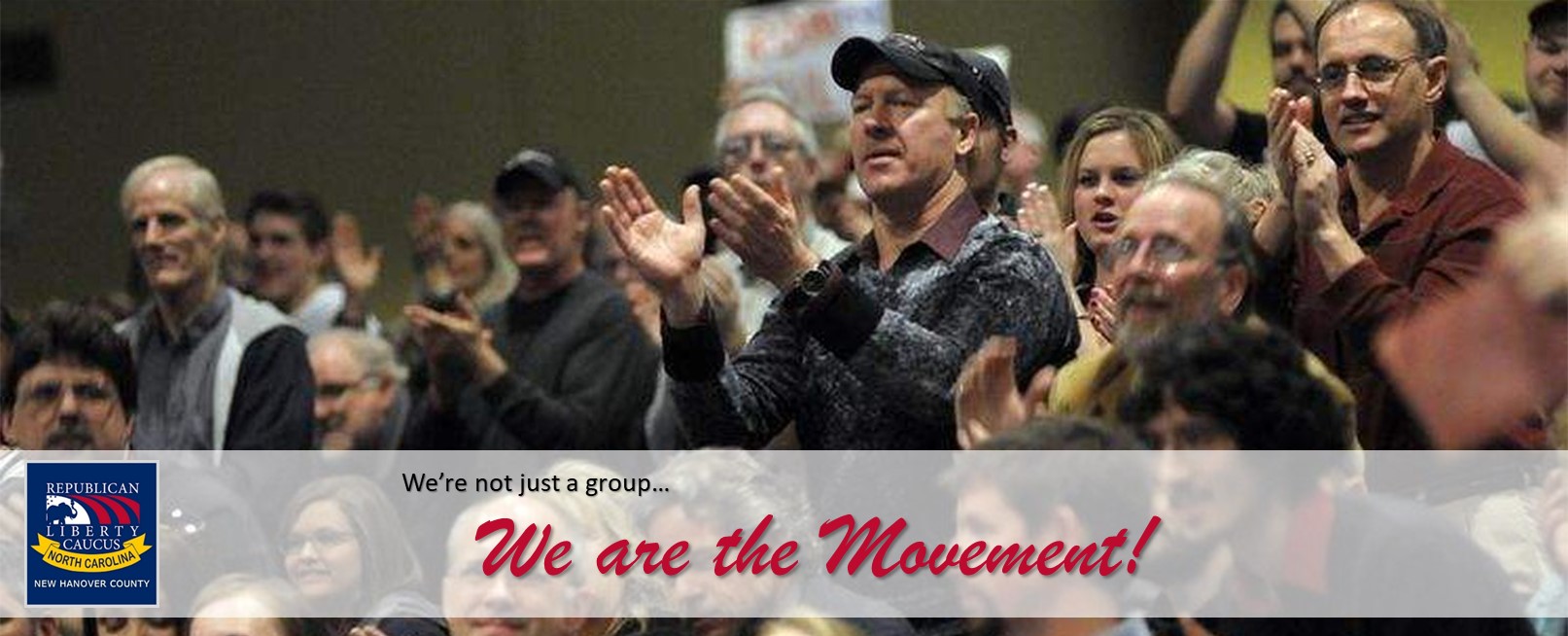 There are lots of Republican groups out there; mens groups, womens groups, college groups, and groups for young adults. There is nothing wrong with these groups. They socialize, talk politics, and gather together during elections to help Republican candidates win. But the New Hanover RLC, like the national Republican Liberty Caucus that it is a part of, is distinctly different. We realize that the Republican Party has departed (especially in practice) from its ideological roots of limited government and individual liberty. In some instances, principles don't really matter to the GOP anymore, and all that really matters is tribal warfare. 
Our goal as a Caucus is to ignite a movement within the Republican Party and throughout the nation, that puts an emphasis on your freedom. If you join the New Hanover RLC you will become part of a movement of liberty warriors!
While members of our Executive Committee are required to be registered members of the Republican Party, ordinary members can be of any party affiliation. We would eventually like to establish chapters in neighboring counties like Brunswick and Pender. In the meantime, any person living in Southeast North Carolina is welcome to become a member of the New Hanover RLC.
If you just moved here and are already a member of the state or national RLC, be sure to purchase the correct membership plan from the list below. Everyone else should select the comprehensive membership plan.