Ted Davis (R)(HD 20), Charlie Miller (R)(HD19), and Bill Rabon (R)(SD8) could stand in the way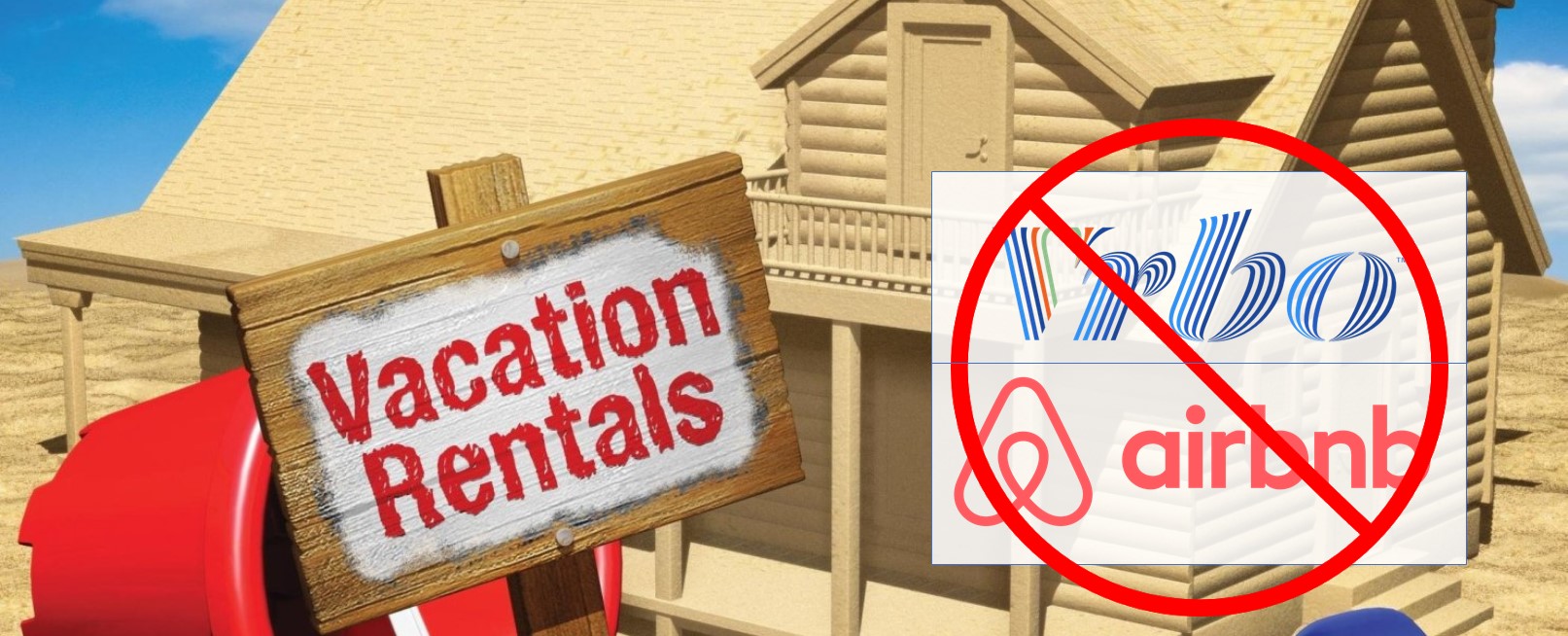 Local state legislators Ted Davis (R)(HD 20), Charlie Miller (R)(HD19), and Bill Rabon (R)(SD8) are now key players in the future of Short Terms Rentals in Wilmington, and throughout North Carolina. State reprentatives Davis and Miller were the only Republican NC House members to vote against HB 829 (A bill that, if passed, would limit the power of local governments on the types of restrictions they could place on property owners wishing to rent out their properties on a short term basis). HB 829 nonethless passed in the NC House on May 11, 2021, with a vote of 66-45. The next day it was sent to the NC Senate and after it passed first reading, it was referred immediately to the Senate Committee on Rules and Operations of the Senate. This committee is chaired by NC Senator Rabon, who hails from Brunswick County. And there, a month and a half later, is where the bill still sits. The question remains as to when (if ever) this bill will emerge from committee, so it can be voted on by the NC Senate and potentially become law? Senator Rabon's committee met yesterday, and HB 829 was NOT on the list of bills that was on their agenda.
Many of you are aware that in 2020 the City of Wilmington implemented a Short Term Rental (STR) lottery system. This system limits the number of privately owned properties within certain geographical areas of Wilmington that can offer to rent a room, apartment, or home to travelers and vistors to the area for a short period of time (less than a month). If you own a property and want to offer an STR you have to enter the lottery. Many local homeowners were extremely upset with this plan. Many had invested significant amounts of money to purchase property for the express purpose of generating income from STRs. Some were simply renting a room in their own homes for STR income to help them pay for expenses. All of these people are now out of luck!
With the growing popularity of services such as Airbnb and VRBO, the number of STR properties within North Carolina (and nationwide) has increased dramatically. These services make it easy for individual homeowners to advertise their STR properties to a nationwide audience in an efficient and cost effective manner. These services also make it easier for consumers to find a better deal on better accomodations when planning travel or family vacations. It is a win-win story and one that epitomizes free market capitalism.
But alongside the growing popularity of STR rentals, has come a growing backlash against it. More and more muncipalities have or are considering banning (or highly restricting) the STR market. Southport (the home of Charlie Miller) is in Brunswick County (which Bill Rabon represents), and is now in the process of passing restrictions similar to what Wilmington has implemented. If HB 829 were to become law then Wilmington's STR lottery system, and anything Southport adopts would become superseded by state law.
The Republican Party supposedly believes in individual property rights, and the rights of property owners to responsibly use their property in any way they see fit. So the question remains as to why representatives Davis and Miller voted against HB 829? And if HB 829 never makes it to a vote in the NC Senate, why is Senator Rabon against it? We often hear complaints about the noise of guests or their parking habits. But you would think that far less intrusive local ordinances could handle such problems, such as local noise or parking regulations. Since none of our locally elected state legislators have bothered to comment about their reasons, we are left to speculate. Part of the reason may be one of snobbery. Donations from the wealthy make up a signficant portion of the funds these politicians need to win elections. Wealthy people often own expensive property in the prime vacation destinations, and simply don't want a bunch of common "tourists" in their backyard. One can speculate that our elected representatives are more concerned with maintaining the same level of financial support they get from their wealthy donors now.
Another thing to look at is Rep. Davis' and Senator Rabon's ties to the North Carolina Restaurant and Lodging Association (NCRLA). According to records from NC State Board of Elections, the NCRLA operates a political action committee (PAC) which has donated to both of these men's political committees on numerous occasions. The NCRLA is part of the nationwide hotel lobby that has been fighting for restrictions on short term rentals across the country. Why? Because the booming STR market is bad for the bottom line of the hotels it represents. When a consumer chooses to rent a STR instead of booking a hotel room, that's bad for the hotels. They woould prefer a government mandated monopoly, or at least a government mandated scenario that lets them retain market dominance. Of course this type of thing epitomizes crony capitalism, and has little resemblance to the free market capitalism that the GOP supposedly adheres to. While it is impossible to prove a "quid pro quo" in this case, one wonders whether corporate special interests are behind Republican politicans turning their backs on the ideology of the party.
The New Hanover RLC is dedicated to your liberty and to your property rights. Our goal is to be the "Conscience of the Republican Party." We will keep fighting and will continue to monitor this story as it unfolds.