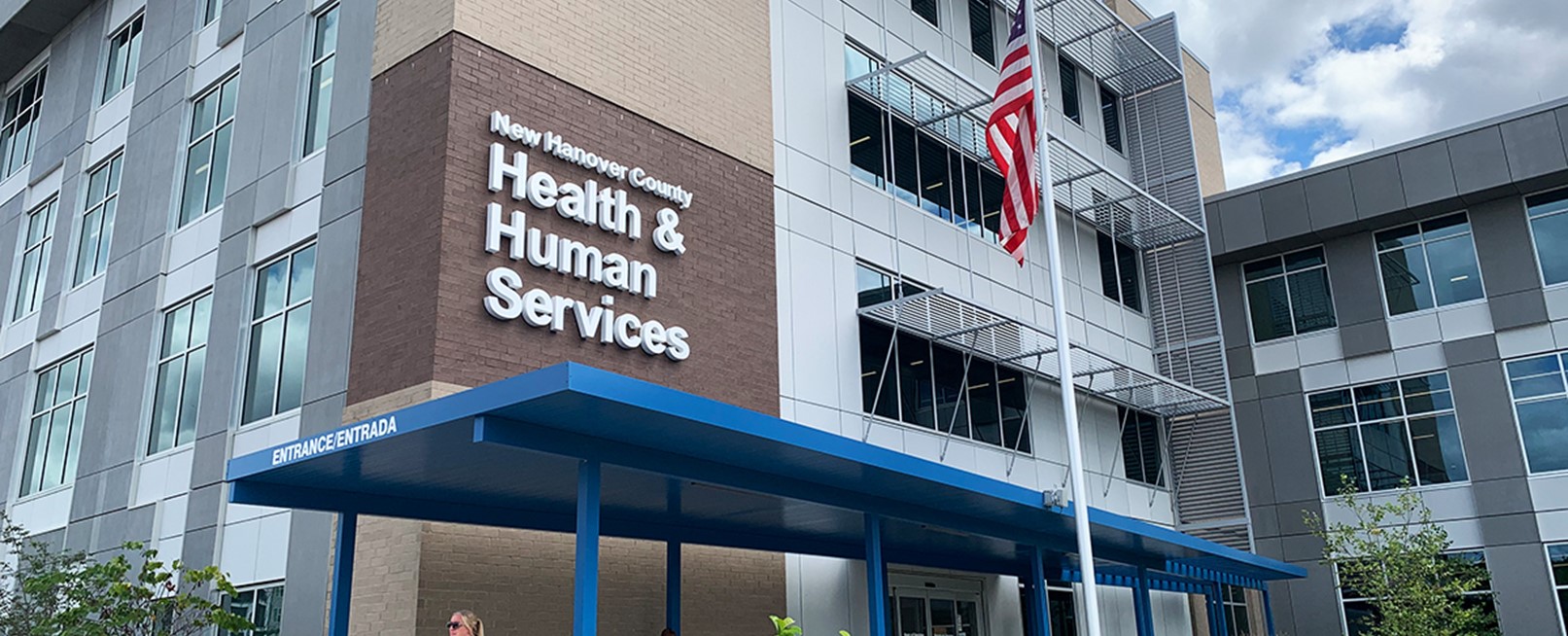 NEW HANOVER COUNTY — The latest hearing on the question of a New Hanover County mask mandate ended in a stalemate of sorts Tuesday morning. The 5-to-5 split vote will keep masks optional across the county.
The New Hanover County Health and Human Services Board, whose members are appointed by the board of commissioners, prescribes policy on the mask mandate countywide. The jurisdiction of the health board extends into municipalities, too, unlike that of the board of commissioners, who could only vote to install a mandate in the unincorporated county.
The health board previously voted to affirm a mask mandate in August, amid the spread of the delta variant. After numbers of coronavirus cases and hospitalizations began to fall, the board lifted the rule in November.
Tuesday's hearing was scheduled nearly a month ago, as early warnings about the transmissibility of the omicron variant emerged and made some board members eager to deliberate again on whether or not to bring a mask mandate to New Hanover County. Gov. Roy Cooper, in sunsetting the state-wide Covid-19 restrictions last year, signaled to local governments they were free to impose mask mandates of their own.
Board chairwoman LeShonda Wallace, a practitioner at New Hanover Regional Medical Center's HIV Care Team, has been a mask mandate proponent at past hearings, and similarly made the case for one Tuesday. She noted increased case counts had strained the hospital system (NHRMC averaged 89 Covid-19 hospitalizations per day last week) and citizen deaths from Covid-19 had continued in 2022 (15 have been reported this year).
From the other side, board member Delma Kinlaw, a dentist, joined Jonathan Barfield Jr. — a board of commissioners member who also sits on the health board — in a wariness about bringing back a mandate.
Barfield, as the board's commissioner representative, indicated he did not want the mandate to return as its enforcement created headaches (the New Hanover County Sheriff's Office has said it would not enforce the mandate). Kinlaw, in his opposing arguments, pointed to data showing that, while case counts have surged during the omicron wave, there has not been a proportional increase in deaths.
Barfield ultimately made a motion that would not bring back a mask mandate. It was seconded by Kinlaw, and an equal number of board members voted both for and against the measure, meaning that the motion failed. Wallace immediately adjourned the meeting without proposing further action, leaving the county in the same position it was in before the meeting.
Upon the urging of county manager Chris Coudriet, health officials had come prepared to present mask mandate "alternatives" at the meeting. Coudriet wrote in a Dec. 22 email to commissioners his objective was "to ensure a range of policy options are placed before the HHS board for rigorous debate."
Those alternatives to a mandate included standard measures like making vaccinations and Covid-19 tests widely available, and commencing with more outreach about public health guidelines and resources. "Board members did advocate for an educational campaign on the importance of layered protections, including mask wearing, additional resources for testing, and encouraged all residents to seek out Covid-19 vaccinations and boosters," according to a county tweet that followed the vote.
Currently, 93 patients are hospitalized for Covid-19 at NHRMC, and 10 of those are in the intensive care unit, according to a county press release that followed the vote.
"While there may not be a rule in place, we hope the community will do all they can to be proactive and help prevent the spread and impacts of Covid-19," Wallace said in a press release. "Health and Human Services are focused on protecting the public's overall health and wellness and we will continue to do that in our outreach to the community and in historically marginalized populations. We hope that reminders and fact-based information will continue to drive home how we can work together to end this pandemic."